A well-cared for home is intentional. Every. Detail. Matters. Walking into a beautiful, professionally designed room is energizing. We can make tiny spaces feel spacious, and over-sized rooms feel cozy and inviting. We can bring high-style looks to even the most lacklustre places. And give a newly-built home a warm, familiar feel.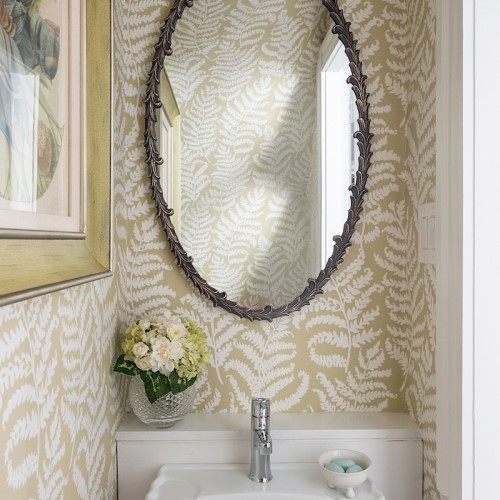 It all begins with inspiration. It's why every corner of our 2,500-foot showroom brims with a globally-curated mix of impossible to find furniture, accessories, lighting, rugs, fabrics, drapery, and art. It's also because of inspiration that our Studio came to be. From the day we first offered decorating services, we have been inspired to bring your long-loved design dreams to life. Our passion and desire grows with every project we do. (You can read more about that from our clients on our Testimonials page).
Casabella Interiors founder Michele Chagnon-Holbrook and her design team have the know-how to light up your home with sophisticated East Coast elegance. We're also experts at making the very most of your budget.
The Casabella Shop and Studio is located on the Cape, but we serve clients and customers throughout the East Coast, and beyond. From homeowners across the bridge (hello Boston, Westport and Weston) to busy execs in our own backyard, we make collaborating remotely easy and stress-free. Since Cape Cod is an iconic destination, many people from NYC and all points north and east, plan their trip around a visit to our award-winning shop. If you know you're going to be in our area, call ahead a few weeks 508-888-8688 so we can set aside an hour or so to learn more about you and your family.
In the meanwhile, take a peek at our portfolio – chances are we've done a project or two near your hometown.
Casabella Interiors in Weston
Our Weston design clients are our best advocates. Besides the Casabella Interiors team, no one knows our design sensibility and what's important to us better than they do. One longstanding client Rick and Joan Murphy from Weston, Massachusetts, said it best.
"My husband and are just got married last year. Bringing our two styles together wasn't easy so we asked Michele to help us merge our style in a seamless way. We both worked with Michele on our own homes so it just made sense for us to hire Casabella Interiors after we bought our house. After discussing our budget with Casabella Interiors, they came to the house to look at our space and take pictures and measurements. A short time later, we went into their shop for a concept presentation. They showed us 2-3 decorating options for the items we needed. The home needed a kitchen renovation and a gut job in each bathroom. In addition to updating those spaces, the house needed new flooring. It was great that all the furnishings they showed us was carefully curated so we weren't overwhelmed. And we loved everything they put in front of us. We enjoyed choosing window treatments, an upholstered bed, side tables, lighting and accessories like pillows and linens. They took care of all the details – which was great because we're both busy professionals. When the project was over, everything turned out better than we hoped for. The home reflected both of our tastes. Every time we come back to Weston, we just are so thrilled with how stunning it looks. We couldn't have done it without Casabella Interiors."
Making Clients Happy
Casabella may be known for our one-of-a-kind furniture, accessories, lighting, rugs, fabrics, drapery, and art from around the world. And how inspiration powers our studio – where founder Michele Chagnon-Holbrook and our design team leverage the Casabella Interiors aesthetic—elegant East Coast elegance—into breathtaking spaces for clients from Weston, like the Murphys. But really what makes us just as unique is our award-winning customer service. We truly care about our clients and making them happy.
Between the Casabella Interiors shop and studio in one, we offer comprehensive resources for all things home. Our showroom – which is only 20 miles from Weston, is decorated with the latest design ideas and inspiration. We offer transitional and modern pieces in a wide range of home décor categories. The Casabella Interiors label is on many of our high-style home décor. To support our design studio, we own a 4,000 square feet Marketplace stocked with pieces we treasure, and reserved for our couture clients in Weston. And because we have extensive experience in the design, build, and remodeling process, we're the preferred choice for builders and architects in Weston and the Boston, Cape Cod region. We also work seamlessly with our professional partners so our design plans are as cost-efficient and hassle-free, as they are unique and inspirational.
Services
We collaborate with clients, architects, and builders in Weston to:
• Review CAD drawings
• Help make sure your home design project is executed flawlessly
• Design furniture placement and cabinetry layout
• Choose flooring to lighting to fixtures
• Pick out paint color schemes, linens, accessories, and more
Many of our Casabella Interiors customers from Weston become design clients because we're genuinely invested in helping everyone who walks through our door have a home that they love. No project is too small. Whatever your decorating needs, Casabella Interiors is delighted to make your Weston dream home a reality.
Showroom Consultation for Weston Clients
Each season, the Casabella Interiors staff and interior design team helps our commercial design clients in Weston choose the most beautiful decorations for their offices and home.
In-Home Redesign
We'll show you new ways of using antique and heirloom pieces, layer in the latest styles, and offer plenty of inspiration to enliven your home. If you're doing a remodel like the Murphy's of downtown Weston, our Casabella Interiors team is here to get you everything you need!
Paint Color Consultation
We have our paint consultation process down to an art form. It's something we do with our clients everyday. We consider your taste, lifestyle and home's architecture, and then develop a customized, unified color palette perfect for your space.
Areas Served
Norwell
Hingham
Westport
Wayland
Wellesley
Weston
Scituate
Cohasset
Duxbury
Plymouth
Pembroke
Humarock
Marion
Dartmouth
Mattapoisett
Padanaram
Osterville
Chatham
Wellfleet
Harwich
Harwich Port
Truro
Falmouth
Yarmouth
Yarmouth Port
New Seabury
Dennis
Dennis Port
Orleans
Mashpee
Hyannis Port