A well-cared for home is intentional. Every. Detail. Matters. Walking into a beautiful, professionally designed room is energizing. We can make tiny spaces feel spacious, and over-sized rooms feel cozy and inviting. We can bring high-style looks to even the most lacklustre places. And give a newly-built home a warm, familiar feel.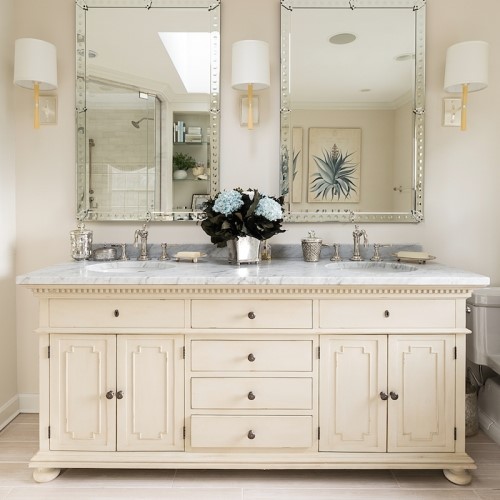 It all begins with inspiration. It's why every corner of our 2,500-foot showroom brims with a globally-curated mix of impossible to find furniture, accessories, lighting, rugs, fabrics, drapery, and art. It's also because of inspiration that our Studio came to be. From the day we first offered decorating services, we have been inspired to bring your long-loved design dreams to life. Our passion and desire grows with every project we do. (You can read more about that from our clients on our Testimonials page).
Casabella Interiors founder Michele Chagnon-Holbrook and her design team have the know-how to light up your Dennis home with sophisticated East Coast elegance. We're also experts at making the very most of your budget.
The Casabella Shop and Studio is located on the Cape, but we serve clients and customers throughout the East Coast, and beyond. From homeowners across the bridge (hello Boston, Duxbury and Hingham) to busy execs in our own backyard, we make collaborating remotely easy and stress-free. Since Cape Cod is an iconic destination, many people from NYC and all points north and east, plan their trip around a visit to our award-winning shop. If you know you're going to be in our area, call ahead a few weeks 508-888-8688 so we can set aside an hour or so to learn more about you and your family.
In the meanwhile, take a peek at our portfolio – chances are we've done a project or two near your hometown.
Casabella Interiors in Dennis
Dennis, dubbed the All American Town in the 70s, combines traditional New England heritage with modern day amenities. East Dennis, Dennis and South Dennis are home to historic districts that take visitors back to the old whaling days. The serene tree-lined streets meander through the town, complementing the welcoming beaches that lie on the tepid waters of Nantucket Sound to the south and on the chilly waters of Cape Cod Bay to the north. The town's recreation trails offer great exercise and scenery, and the village's bustling business districts offer tourists, homeowners and second homeowners a variety of shopping and restaurants.
Michele Chagnon Holbrook travels all over the world creating and cultivating new ideas so she can incorporate them into her client's spaces. Casabella Interiors turns simple Cape Cod homes into extraordinary dwellings – many of our projects have been featured in magazines. Our design work and gallery sets the benchmark for Cape Cod style. Our Dennis clients are our best referrals. Casabella Interiors offers personalized service with a friendly yet discreet approach to building lasting client relationships. We focus on meeting our client's expectations – and work tirelessly to ensure the finished project is an idyllic reflection of their lifestyle.
Why Dennis Residents Love The Casabella Interiors Shop
At the Casabella Interiors shop, Michele and her staff are experts at finding special pieces that breathe new life into your Dennis home. We believe in a team approach for construction projects and we partner with vendors, artists, builders, and architects to maximize the potential of a project.
Casabella Interiors is a true design destination—especially for new homeowner Lauren Baylor of Dennis, Mass. "I discovered Casabella Interiors accidentally when I was driving by the shop last spring. I was taken away by their exquisite style. Every inch of their showroom was a feast for my eyes – from their furniture collection to their unique accessories to their lighting, rugs, and fabrics, I have spent entire afternoons reimagining my home with their lovely vignettes."
Award-Winning Design
Our team's design skills compliment each other and we love working together to bring our client's dream to life. We have a passion for sumptuous fabrics, luxurious linens and rugs, state of the art lighting, and custom woodworking. Although we work with any design style – from classic to contemporary to bungalow — Casabella Interiors uses the finest quality materials available. By marrying comfort and sophistication, we create unique sophisticated living spaces with East Coast flair.
Interior Design Services
Casabella Interiors offers a wide array of innovative and specialized resources to meet the needs of each Dennis project, and we manage all the complex details of the design process from start to finish.
Our award-winning East Sandwich interior design studio offers the following services:
• Interior Design & Decoration
• Conceptual Development
• Space Planning
• New Construction/Remodel Specification & Detailing
• Couture and custom furnishings
• Art Selection
• Outdoor living spaces
• Custom Furniture Design
• Kitchen & Bath Design
• Lighting Design
• Paint Consultation
• Accessories Package
From ground breaking residential projects to commercial spaces, we work alongside architects, tradesmen, craftsmen and artisans to perfect the final project and oversee every aspect of your design plan. We also work with Dennis Realtors to prepare your home for resale.
Areas Served
Norwell
Hingham
Westport
Wayland
Wellesley
Weston
Scituate
Cohasset
Duxbury
Plymouth
Pembroke
Humarock
Marion
Dartmouth
Mattapoisett
Padanaram
Osterville
Chatham
Wellfleet
Harwich
Harwich Port
Truro
Falmouth
Yarmouth
Yarmouth Port
New Seabury
Dennis
Dennis Port
Orleans
Mashpee
Hyannis Port