Our Studio Team
Instead of hiring one designer with a singular sensibility, you'll have an entire design team working on your behalf—for the cost of one. Michele leads every project, so you'll have the same access to her as you do with the other designers. You'll also collaborate with professionals who live and breathe interior design. In the day to day, that means you can expect us to bring fresh and unexpected ideas to the table—from concepts to the finishing touches.
By playing to our individual strengths, our coterie dreams up beautiful, innovative design solutions. That's the not-so-secret way we take all of our big and small design projects to the next level. We're known for creating rich, layered interiors that reflect our sophisticated East Coast aesthetic –achieved by blending classic elegance with modern comfort and mixing
subtle textures with muted hues.
Almost every client—at some point—says to us: "Never, ever—in a million years—would I have come up with that on my own!" We do this—in part—by believing that anything we envision can be brought to life. Whether you're visiting our shop to find seasonal inspiration, or you're interested in hiring our design team, we're as passionate about dreaming up ideas and making them happen as we are about placing our favourite decorating possibilities at your fingertips.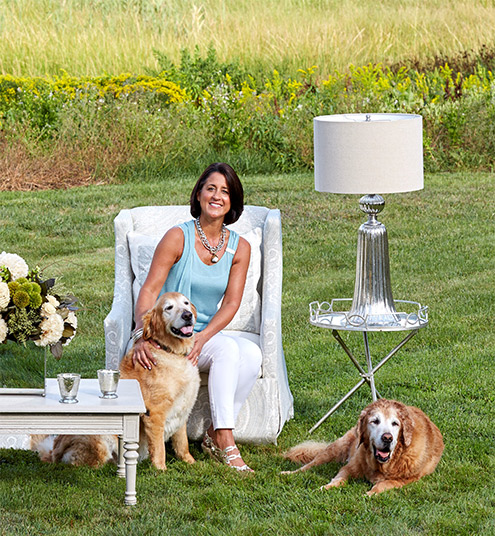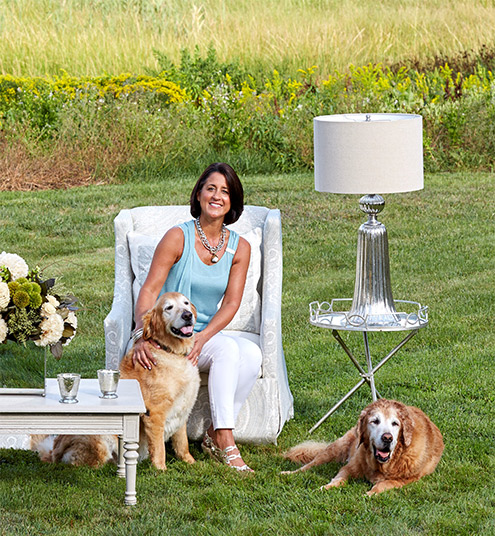 Michele Chagnon-Holbrook
Founder and Principal Designer
Shop-owner-turned-interior-designer, Michele Chagnon-Holbrook opened Casabella Interiors in 2011 to offer all the things she coveted for the home but couldn't find in New England. Combining her passion for curating one-of-a-kind objects with bringing high style to the Cape, Michele turned Casabella Interiors into a world-class design destination. Within months of opening the shop, the business organically evolved to
include an interior design studio.