A well-cared for home is intentional. Every. Detail. Matters. Walking into a beautiful, professionally designed room is energizing. We can make tiny spaces feel spacious, and over-sized rooms feel cozy and inviting. We can bring high-style looks to even the most lacklustre places. And give a newly-built home a warm, familiar feel.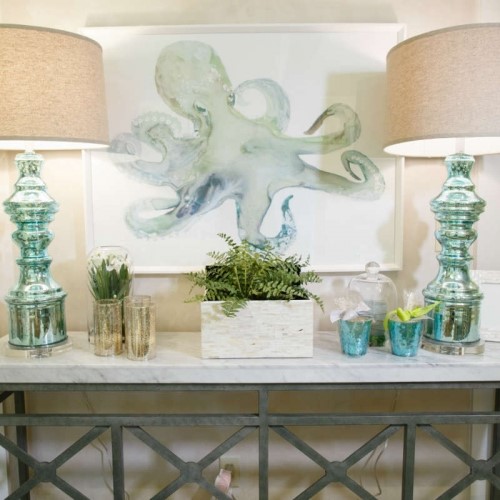 It all begins with inspiration. It's why every corner of our 2,500-foot showroom brims with a globally-curated mix of impossible to find furniture, accessories, lighting, rugs, fabrics, drapery, and art. It's also because of inspiration that our Studio came to be. From the day we first offered decorating services, we have been inspired to bring your long-loved design dreams to life. Our passion and desire grows with every project we do. (You can read more about that from our clients on our Testimonials page).
Casabella Interiors founder Michele Chagnon-Holbrook and her design team have the know-how to light up your home with sophisticated East Coast elegance. We're also experts at making the very most of your budget.
The Casabella Shop and Studio is located on the Cape, but we serve clients and customers throughout the East Coast, and beyond. From homeowners across the bridge (hello Boston, Westport and Wellesley) to busy execs in our own backyard, we make collaborating remotely easy and stress-free. Since Cape Cod is an iconic destination, many people from NYC and all points north and east, plan their trip around a visit to our award-winning shop. If you know you're going to be in our area, call ahead a few weeks 508-888-8688 so we can set aside an hour or so to learn more about you and your family.
In the meanwhile, take a peek at our portfolio – chances are we've done a project or two near your hometown.
Casabella Interiors in Wellesley
Tucked among Route 6A's antiques stores, quaint motor inns and gracious homes from other eras, Casabella Interiors, in East Sandwich is an unexpected haven of artfully collected home décor. In this meticulously arranged 2,500-square-foot space, treasures abound. A feast for the eyes, Casabella Interiors is the number one home décor shop for Wellesley homeowners and second homeowners. It's is only 25 miles from the Casabella Interiors Design studio.
Michele's travels all over to find the most unique furniture, accessories, lighting, rugs, fabrics, drapery, etc. from vendors around the world. It's why at every turn, there is something to capture your attention and fall in love with: plush furniture, refined armoires and end tables, finely crafted lamps, artwork, luxurious linens and intriguing tabletop items. On a single trip, a homeowner came to find a rug and as she left she said she could outfit her entire vacation home in Wellesley with home furnishing from Casabella Interiors. We're also the go-to place for a unique wedding present, hostess gift, or an accessory to accent an existing interior design scheme. There is an endless selection of accessories – including throw pillows in various textures and prints, Italian glass vases, silk floral arrangements, candles in every size and scent. Our sophisticated east coast design aesthetic appeals to many New England homeowners.
From interior design, construction, home remodeling, kitchen and bath design, color consulting, interior and exterior painting, Casabella Interiors offers comprehensive design and decorating services to Wellesley residents. The decor services Casabella Interiors offer New England homeowners and second homeowners include window shades and blinds, wall treatments, reupholstery services, art display, home renovation and styling.
Wellesley is a well-regarded suburb of Boston featuring a best in state school system. Although the town has always had the finest of beautiful land and homes, the greatest resource are their residents.
Wellesley Clients
One of our most satisfied clients, hails from the town of Wellesley, shared this quote with us: "Homeowners in the town, both collectively and individually, are constantly endeavoring to obtain for their town, their homes and themselves all that is best from Nature and Art. Fine old trees line the roads; handsome buildings have been erected; even the railroad stations are objects of beauty. There are many fine residences."
With Wellesley's emphasis on beauty, it's no wonder so many homeowners there engage our services. When homeowners from need expertise from the ground up, Casabella Interiors is their go-to destination. Casabella Interiors specialize in conceptualization, development, and on-site project management. As your one-stop design resource, our design team will help you choose everything you need to make your house a home. What's more, Casabella Interiors will be present during installation to ensure that each aspect of your design plan works harmoniously. We collaborate with clients, architects, and builders to review CAD drawings and more like:
Help you with everything from flooring to lighting to fixtures
Design furniture placement and cabinetry layout
Help make sure your home design project is executed flawlessly
Choose paint color schemes, linens, accessories, and more
Many of our Casabella Interiors shop customers become design clients because we're genuinely invested in helping everyone who walks through our door. No project is too small. Whatever your decorating challenge, Casabella Interiors is happy to help.
In-Home Redesign
We'll show you new ways of using current pieces, layer in the latest styles you love, and offer plenty of inspiration to freshen up your space. If you're in the middle of a remodel like our client Fiona Appleby of downtown Wellesley, our Casabella Interiors team is here to help. "After renovating our family room in Wellesley, we found ourselves having a little trouble completing the project. We basically needed everything! We met Michele on a Thursday and within days she presented us with beautiful options that we love."
Paint Color Consultation
Casabella Interiors has the paint choosing process down to a science, it's something we do with our clients on a daily basis. With careful consideration for your home's architecture, your taste and lifestyle, we work with you to develop a customized, unified color scheme perfect for your home.
Showroom Consultation
Like our longtime residential or commercial clients in Wellesley, our Casabella Interiors shop staff and interior design team will help you choose the best home décor for your home.
Areas Served
Norwell
Hingham
Westport
Wayland
Wellesley
Weston
Scituate
Cohasset
Duxbury
Plymouth
Pembroke
Humarock
Marion
Dartmouth
Mattapoisett
Padanaram
Osterville
Chatham
Wellfleet
Harwich
Harwich Port
Truro
Falmouth
Yarmouth
Yarmouth Port
New Seabury
Dennis
Dennis Port
Orleans
Mashpee
Hyannis Port