A well-cared for home is intentional. Every. Detail. Matters. Walking into a beautiful, professionally designed room is energizing. We can make tiny spaces feel spacious, and over-sized rooms feel cozy and inviting. We can bring high-style looks to even the most lacklustre places. And give a newly-built home a warm, familiar feel.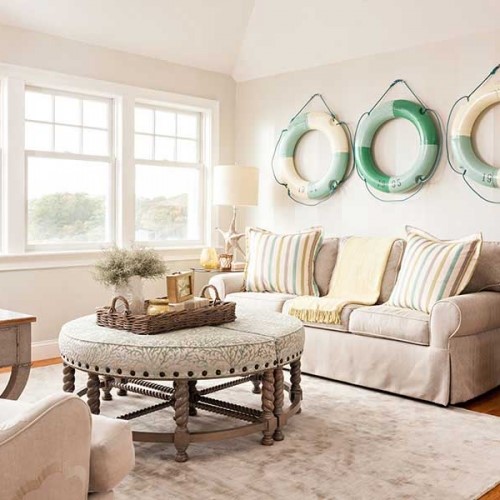 It all begins with inspiration. It's why every corner of our 2,500-foot showroom brims with a globally-curated mix of impossible to find furniture, accessories, lighting, rugs, fabrics, drapery, and art. It's also because of inspiration that our Studio came to be. From the day we first offered decorating services, we have been inspired to bring your long-loved design dreams to life. Our passion and desire grows with every project we do. (You can read more about that from our clients on our Testimonials page).
Casabella Interiors founder Michele Chagnon-Holbrook and her design team have the know-how to light up your Orleans home with sophisticated East Coast elegance. We're also experts at making the very most of your budget.
The Casabella Shop and Studio is located on the Cape, but we serve clients and customers throughout the East Coast, and beyond. From homeowners across the bridge (hello Boston, Duxbury and Hingham) to busy execs in our own backyard, we make collaborating remotely easy and stress-free. Since Cape Cod is an iconic destination, many people from NYC and all points north and east, plan their trip around a visit to our award-winning shop. If you know you're going to be in our area, call ahead a few weeks 508-888-8688 so we can set aside an hour or so to learn more about you and your family.
In the meanwhile, take a peek at our portfolio – chances are we've done a project or two near your hometown.
Casabella Interiors in Orleans
Orleans is a town in Barnstable County, Massachusetts with 5,890 homeowners. It's a stunning town with the perfect mix of history, convenience and culture. Its home to the world-famous Nauset Beach, known for its breathtaking views and Rock Harbor, the ideal spot for watching fishing boats and sunsets. Historically the towns' industries were focused on farming, fishing, whaling and salt making. Today, this tourist spot has many lovely beaches and hiking areas. Many of its vacation homeowners chose the award-winning design team at Casabella Interiors led by Michele Chagnon Holbrook – the visionary of Casabella Interiors. We are committed to making every interior space uniquely beautiful – regardless of the project size. Since a home is more than just well designed rooms, your home should tell a story about you. Your Orleans home is an intimate expression about who you are, and we are always honored when clients hire us to help them tell their story.
The design process is a creative journey filled with passion and thoughtfulness. Casabella Interiors takes a hands-on approach to project management. Our shop and studio engages your senses and inspires your creativity with infinitely tempting home decor possibilities – like lighting, rugs, linens, tabletops. furniture, home accents, accessories, fabrics, drapery, and artwork. Casabella Interiors is a decorating enthusiast's dream. Our shop staff is on hand, and delighted to help you explore the possibilities and choose the best products for your Orleans space.
Showroom Consultation
Our Casabella Interiors boutique and warehouse is filled with 6000 square feet of decorating inspiration. Items Michele curated include furniture, accessories, lighting, drapery, linens, rugs, fabrics, and dining tables. So whether you're in the boutique for a pillow, or you're one of our longtime Orleans clients, our interior design team will help you choose the best products for your space.
Accessorizing
Casabella Interiors has an expansive collection of beautiful home accents and accessories at our fingertips. It puts us in a unique position to show up at your Orleans doorstep with our van, and completely transform your space in an afternoon. We believe that it's the details that make your house feel like a cozy home, and we have the know-how to make these finishing pieces look like they were curated by professional designers over time.
Our full-service interior design firm focuses on delivering Orleans homeowners creative and innovative design solutions.
Michele leads every project with passion. She is driven by quality, delivering beautiful interior design that is sophisticated, thoughtful and functional. By embracing both innovation and practicality, Michele brings the unique design dreams of her clients to life. The majority of our projects focus on Kitchen redesign, bathroom renovation, full-scale interior renovations.
Interior Design Services in Orleans, MA
When Orleans' homeowners need expertise from the ground up, they choose Casabella Interiors. We specialize in conceptualization, development, and on-site project management. As a one-stop design resource, our design team will help you choose everything you need to make your Orleans house a home. We'll also be present during installation to ensure your Orleans design plan works harmoniously. Our services include:
• Planning and Development
• Unique Design Concepts
• Paint Consultation
• In-home Couture Package
• Ensure your approved design is executed flawlessly
• Review CAD drawings
• Help you choose paint color schemes, linens, accessories, and more
• Create custom layouts for furniture placement and cabinetry
• Assist you in choosing everything from flooring to lighting to fixtures
• New Construction
• Space Planning
• Furniture, Fixtures, and Lighting Selection and Procurement
• Project Management
Areas Served
Norwell
Hingham
Westport
Wayland
Wellesley
Weston
Scituate
Cohasset
Duxbury
Plymouth
Pembroke
Humarock
Marion
Dartmouth
Mattapoisett
Padanaram
Osterville
Chatham
Wellfleet
Harwich
Harwich Port
Truro
Falmouth
Yarmouth
Yarmouth Port
New Seabury
Dennis
Dennis Port
Orleans
Mashpee
Hyannis Port