A well-cared for home is intentional. Every. Detail. Matters. Walking into a beautiful, professionally designed room is energizing. We can make tiny spaces feel spacious, and over-sized rooms feel cozy and inviting. We can bring high-style looks to even the most lacklustre places. And give a newly-built home a warm, familiar feel.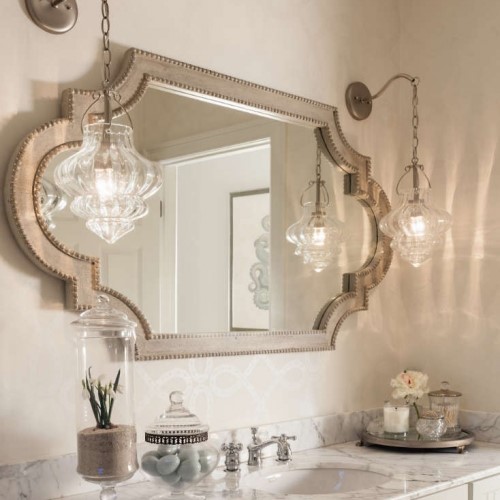 It all begins with inspiration. It's why every corner of our 2,500-foot showroom brims with a globally-curated mix of impossible to find furniture, accessories, lighting, rugs, fabrics, drapery, and art. It's also because of inspiration that our Studio came to be. From the day we first offered decorating services, we have been inspired to bring your long-loved design dreams to life. Our passion and desire grows with every project we do. (You can read more about that from our clients on our Testimonials page).
Casabella Interiors founder Michele Chagnon-Holbrook and her design team have the know-how to light up your Chatham home with sophisticated East Coast elegance. We're also experts at making the very most of your budget.
The Casabella Shop and Studio is located on the Cape, but we serve clients and customers throughout the East Coast, and beyond. From homeowners across the bridge (hello Boston, Duxbury and Hingham) to busy execs in our own backyard, we make collaborating remotely easy and stress-free. Since Cape Cod is an iconic destination, many people from NYC and all points north and east, plan their trip around a visit to our award-winning shop. If you know you're going to be in our area, call ahead a few weeks 508-888-8688 so we can set aside an hour or so to learn more about you and your family.
In the meanwhile, take a peek at our portfolio – chances are we've done a project or two near your hometown.
Casabella Interiors in Chatham
The seaside town of Chatham is located at the southeastern tip of Cape Cod, in Massachusetts. Situated on the Atlantic Ocean, vacationers spend summers on picturesque beaches, including Lighthouse Beach, and at the Chatham Railroad Museum. The town borders Monomoy National Wildlife Refuge on the south. Chatham sits on the elbow of Cape Cod, and is half way between Provincetown and Falmouth. This seaside community has 6,700 year-round residents – who enjoy a variety of outdoor, cultural, and historical festivities. With many things to do and see year round, and a top quality of life, it's been dubbed one of the best places to live along the eastern seaboard.
Design for Entertaining and Vacation Homes
Nearly 30% of Chatham's summertime residents own million dollar homes along the Bay. Casabella Interiors is hired by ten to fifteen families each year to update their homes for guests during the summer entertaining season. In addition to complete kitchen remodels and bathroom renovations, the majority of homeowners in the area hire Michele and the Casabella Interiors design team when they are adding a master suite to their vacation homes. Many Chatham residents originally purchased their homes as a vacation getaway, only to move in full-time years later. Transforming their summer homes to a primary residence often takes in-depth renovations. And no one in the area has better design know-how than Michele, Shannon, and Beth.
During a full-scale renovation, and redesign, Casabella works with architects and builders to help with design and master planning. Alongside the homeowner, the design team starts the process with an in-home 2-hour consultation. We take measurements of your space and pictures. Then we curate a mix of traditional and modern pieces to show you across a wide range of categories – including home furnishings, accessories, fabrics, wall coverings, lighting, rugs, bedding, custom window treatment, etc.
Chatham Interior Design Services
Casabella Interiors is a full-service design studio offering comprehensive resources for all things home. Our small dedicated design team is invested in seeing your home styled to perfection. And for us, it never gets old. In our showroom, we're often busy creating layouts and floor plans, or residential construction phase designs for Chatham residents. On the shop side of our business, the Casabella Interiors boutique is decorated as if it were one of our expertly designed homes – complete with 3,000 square foot of design inspiration. You'll also find the Casabella label on many of our luxurious home décor products. To support our design studio, Chatham clients enlist our help for a variety of services, from our Home Couture Consultation to Design Project Management to Paint Consultation.
For our commercial clientele in Chatham, we design unique workspaces that are an inspiration to everyone who walks through the door. Our tagline is "Become Inspired". So conceptually, we specialize in dreaming up innovative ideas and bringing them to life.
Award Winning Design
Casabella Interiors has been voted Best Shop for the Home for many years now. We've also been selected as a 2014 American Express Member Favorite, and Best of Houzz Service in 2015 and 2016. Casabella Interiors places a premium on surpassing expectations – and in the day to day that means making customers feel welcome when they come to the store and providing unique design solution that are helpful and inspiring.
Areas Served
Norwell
Hingham
Westport
Wayland
Wellesley
Weston
Scituate
Cohasset
Duxbury
Plymouth
Pembroke
Humarock
Marion
Dartmouth
Mattapoisett
Padanaram
Osterville
Chatham
Wellfleet
Harwich
Harwich Port
Truro
Falmouth
Yarmouth
Yarmouth Port
New Seabury
Dennis
Dennis Port
Orleans
Mashpee
Hyannis Port