A well-cared for home is intentional. Every. Detail. Matters. Walking into a beautiful, professionally designed room is energizing. We can make tiny spaces feel spacious, and over-sized rooms feel cozy and inviting. We can bring high-style looks to even the most lacklustre places. And give a newly-built home a warm, familiar feel.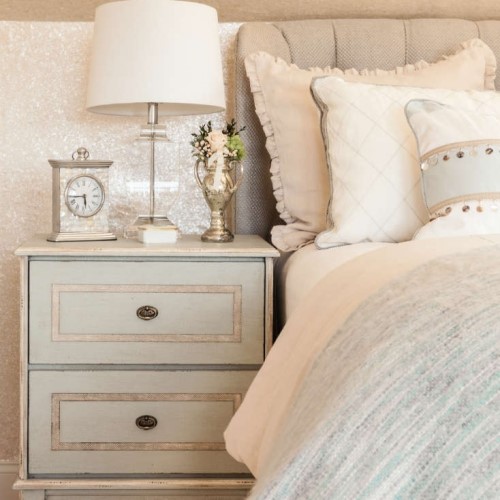 It all begins with inspiration. It's why every corner of our 2,500-foot showroom brims with a globally-curated mix of impossible to find furniture, accessories, lighting, rugs, fabrics, drapery, and art. It's also because of inspiration that our Studio came to be. From the day we first offered decorating services, we have been inspired to bring your long-loved design dreams to life. Our passion and desire grows with every project we do. (You can read more about that from our clients on our Testimonials page).
Casabella Interiors founder Michele Chagnon-Holbrook and her design team have the know-how to light up your Harwich Port home with sophisticated East Coast elegance. We're also experts at making the very most of your budget.
The Casabella Shop and Studio is located on the Cape, but we serve clients and customers throughout the East Coast, and beyond. From homeowners across the bridge (hello Boston, Duxbury and Hingham) to busy execs in our own backyard, we make collaborating remotely easy and stress-free. Since Cape Cod is an iconic destination, many people from NYC and all points north and east, plan their trip around a visit to our award-winning shop. If you know you're going to be in our area, call ahead a few weeks 508-888-8688 so we can set aside an hour or so to learn more about you and your family.
In the meanwhile, take a peek at our portfolio – chances are we've done a project or two near your hometown.
Casabella Interiors in Harwich Port
For over a century, vacationers have chosen Harwich Port on Cape Cod as their year-round getaway destination. With its breathtaking scenery, and welcoming residents, it's a wonderful place to explore any time of the year. Harwich Port is one of seven villages – each with a unique beauty and character. There are 12,000 residents, 44% are second homeowners, and the seasonal population jumps to 37,000 yearly. Somehow the Barnstable county hamlet still retains its small town feel.
Since Casabella Interiors is just minutes away by car, many area homeowners choose our shop and studio as their number one design and decorating resource in Cape Cod. Designer Michele Chagnon Holbrook believes a well-appointed home is a happy home. And there are plenty of mood-boosting ways the Casabella Interiors design team can transform dining rooms, kitchens, bedrooms and living rooms in Harwich Port into spaces you love. Your Harwich Port home should feel comfortable, look beautiful and make you feel happy when you walk through the door. From sofas to window treatments to the flow of colors from room to room, it's important to buy the best quality home furnishings you can afford. It's our mission to help you with all of those details.
Harwich Port Interior Design Services
The full range of Casabella Interiors design services include:
• Decorating Single Rooms to Entire Harwich Port Houses
• Color Consulting: We're experts at making spaces appear larger or smaller, and setting the mood of each room with color. Since different hues can energize or calm, we work with you to see how you will be using the space. The best thing about paint is that it's one of the easiest, fastest and inexpensive ways of transforming space. We suggest using paint chips and test a few walls before deciding on a color. That way, you'll be able to see the true colors throughout the day.
• Space Planning – In space planning, we block out interior spatial areas, define circulation, and develop plans and layouts for furniture placement.
• 3-D rendering
• Consultations for Construction
• Kitchen and Bath Design in Harwich Port
• Custom Window Treatment
• Custom Furniture Design
From sketches, floor plans, and inspiration design boards, we'll work with you to reimagine and create the most beautiful version of your home. When you hire our design team, you'll always be kept abreast of every aspect of your design project. From concepts to installation, you will know where we are in terms of the schedule and your budget. Plus, our longstanding relationship with area contractors, tradespeople, manufacturers, and workrooms, simplifies the entire design process so you can focus on enjoying yourself.
Our Furniture and Décor Shop
To support the Casabella Interiors design team and provide you with a world of decorating inspiration, our 2,500 square foot shop is filled with the highest quality and luxe mix of lighting, rugs, furniture, accessories, fabrics, drapery, art, and more. In our Gallery, we showcase our design projects in Cape Cod, Boston, Rhode Island, Martha's Vineyard and Nantucket. On our blog, we share inside decorating tips from Michele, Beth and Shannon, and introduce you to some of our Harwich Port clients.
Areas Served
Norwell
Hingham
Westport
Wayland
Wellesley
Weston
Scituate
Cohasset
Duxbury
Plymouth
Pembroke
Humarock
Marion
Dartmouth
Mattapoisett
Padanaram
Osterville
Chatham
Wellfleet
Harwich
Harwich Port
Truro
Falmouth
Yarmouth
Yarmouth Port
New Seabury
Dennis
Dennis Port
Orleans
Mashpee
Hyannis Port