A well-cared for home is intentional. Every. Detail. Matters. Walking into a beautiful, professionally designed room is energizing. We can make tiny spaces feel spacious, and over-sized rooms feel cozy and inviting. We can bring high-style looks to even the most lacklustre places. And give a newly-built home a warm, familiar feel.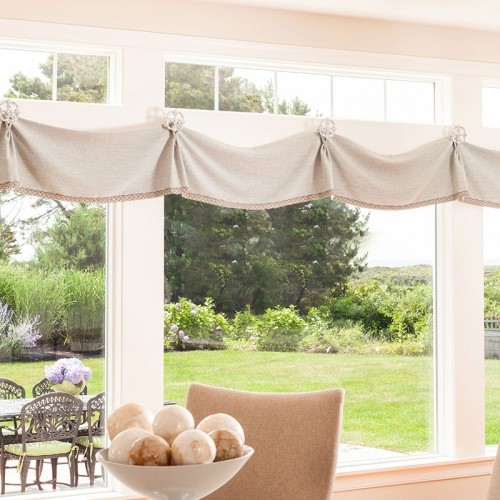 It all begins with inspiration. It's why every corner of our 2,500-foot showroom brims with a globally-curated mix of impossible to find furniture, accessories, lighting, rugs, fabrics, drapery, and art. It's also because of inspiration that our Studio came to be. From the day we first offered decorating services, we have been inspired to bring your long-loved design dreams to life. Our passion and desire grows with every project we do. (You can read more about that from our clients on our Testimonials page).
Casabella Interiors founder Michele Chagnon-Holbrook and her design team have the know-how to light up your home with sophisticated East Coast elegance. We're also experts at making the very most of your budget.
The Casabella Shop and Studio is located on the Cape, but we serve clients and customers throughout the East Coast, and beyond. From homeowners across the bridge (hello Boston, Westport and Wayland) to busy execs in our own backyard, we make collaborating remotely easy and stress-free. Since Cape Cod is an iconic destination, many people from NYC and all points north and east, plan their trip around a visit to our award-winning shop. If you know you're going to be in our area, call ahead a few weeks 508-888-8688 so we can set aside an hour or so to learn more about you and your family.
In the meanwhile, take a peek at our portfolio – chances are we've done a project or two near your hometown.
Casabella Interiors in Wayland
When Wayland customers and clients enter our shop they are amazed by the totally unexpected mix of objects we carry in our shop – which is arranged in the space just like one of our elegantly-designed and artfully decorated homes. The Casabella Interiors boutique—voted by the Best Shop for the Home since 2011 by New England homeowners and vacation homeowners —is the perfect showcase for our East Coast design aesthetic. Clients and customer find our never-seen-before home furnishings and decorating items endlessly inspiring. A favorite spot among Wayland residents, Boston residents and Cape Coders, Casabella Interiors designers will help you navigate our luxe mix of furniture, accessories, lighting, rugs, fabrics, drapery, art, and more, sourced from vendors worldwide.
For Wayland clients and residents, Casabella Interiors features a mix of traditional and trendsetting pieces across a wide range of home categories—including furniture, accessories, lighting, rugs, fabrics, drapery, and art. Everything you need to decorate your home can be found at the Casabella Interiors shop.
Each of our home goods objects is curated and handpicked by founder and principal designer Michele Chagnon-Holbrook. To New England homeowners and second homeowners looking to revive their living spaces, Casabella Interiors gives them an abundance of tempting home decor possibilities.
Home Away From Home
Second homeowners in Wayland come to the Cape to escape the bustle of the city. Casabella Interiors provides them with soothing colors, and a restful, yet beautiful design aesthetic. Many of our design clients see our Casabella Interiors shop as their dream space. They ask us to give them the same sense of serenity for their homes. To help them choose the most suitable products for their spaces, our Casabella Interiors shop staff is excited to help.
For Jake Partridge, of Wayland, Massachusetts, Casabella Interiors' finishing touches and decorating finds made a huge difference: "I wanted to create a warm and stunning space, using a few of existing furniture and accessories, but adding new pieces to create unity and a more modern feel. Michele and her interior design staff worked with me every step of the way… They paid attention to every little detail for my home – which is modern and transitional. The result is beyond my dreams. I love my home more than I though possible."
Jake told us about his neighbor, who is also a client of Casabella Interiors. She hired us to design the interiors in her new 7,000 square foot modern home in downtown Wayland. From the concept and floor plan to paint selection and picking out all the art, furniture, flooring, beds, kitchen, and bathrooms, it was a massive design project that made the glossies all over Boston.
Interior Design Services
The exhaustive design services Casabella Interiors did for his neighbor's home included the following:
Casabella Interiors started with Construction Phase Design. We worked with their contractors from the blueprint phase of the project. Showroom Consultation and Design & Master Planning was the second phase of the project. Then it was Home Couture Consultation. Casabella Interiors also did complete project management of each phase of design for the homeowner client. Eventually, we did a Paint Color Consultation and Space Planning. Later we did Home Accessories and Product Sourcing & Purchasing. The design in the house came out beautiful and it led to another Home Redesign in Wayland. It was a neighbor who saw the home and recommended Casabella Interiors.
Wayland, MA
Wayland is a beautiful and progressive community with close to 15,000 homeowners. Many of them have either come to the Casabella Interiors shop or engaged our design studio. The town is close to Casabella Interiors so it's only natural that they would come to our shop for all things home related and design related. It is a community that thoughtfully plans for its future. At Casabella Interiors, we embrace their history and heritage, and value its beauty and open spaces. Most of all, we care about the community who are bound together by a tradition of philanthropy and cultural organizations – all of which makes it a wonderful place in which to live.
Areas Served
Norwell
Hingham
Westport
Wayland
Wellesley
Weston
Scituate
Cohasset
Duxbury
Plymouth
Pembroke
Humarock
Marion
Dartmouth
Mattapoisett
Padanaram
Osterville
Chatham
Wellfleet
Harwich
Harwich Port
Truro
Falmouth
Yarmouth
Yarmouth Port
New Seabury
Dennis
Dennis Port
Orleans
Mashpee
Hyannis Port