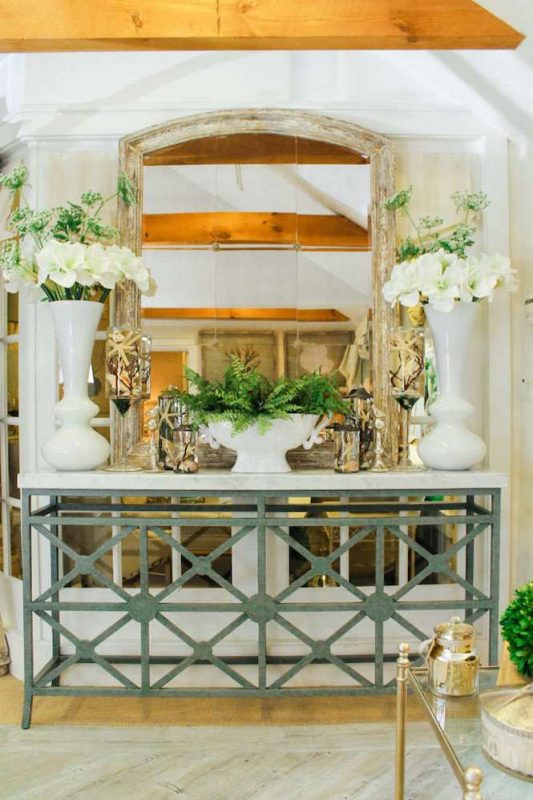 Best Home Furnishings Shop – Boston Magazine; Best in Customer Service – Houzz; Best Shop for the Home – Cape Cod Life
The Casabella Interiors boutique is the ideal showcase for our East Coast design aesthetic—brimming with many never-seen-before furnishings and decorating items. Inspiring everyone who enters with a totally unexpected mix of objects of desire, the 2,500 square foot shop is arranged in the space just like one of our elegantly-designed homes (you may want to pack up your things and move in).
We feature a mix of traditional and trend-setting pieces across a wide range of home categories—including furniture, accessories, lighting, rugs, fabrics, drapery, and art. Each of our found objects has a story, and they are all curated and handpicked by founder and principal designer Michele Chagnon-Holbrook. With infinitely tempting home decor possibilities, Casabella Interiors is a decorating enthusiast's dream. To help you choose the best products for your space, our shop staff is on hand, and delighted to help.
For J. Wallin of Boston, Casabella's finishing touches made all the difference: "I wanted to create a warm and cozy space, utilizing some of my current furniture and accessories, but adding new pieces to create a more cohesive feel. Michele and her staff worked with me every step of the way… They were tireless and paid attention to every little detail. The result is beyond what I could have ever imagined."
Save