During the holidays, our clients are busy planning their entertaining and social calendars for the season. They're also taking mental notes of their holiday décor boxed away in the hallway or attic. Some are excited about decking their homes, others are hoping a designers' fresh eye on their space will inspire a little holiday cheer. Wherever you fall on the spectrum, our design team can help brighten up your interiors and exteriors with our luxe and luminous collection of holiday décor.
Last year, we reimagined a client's home for her annual holiday cocktail party. During our in-home consultation, we discussed concepts and sorted through boxes of trimmings, noting outdated accents. On installation day, we mixed and mingled a curation of her pieces with our high-style holiday accessories and made an ultra-chic backdrop for her family and guests. Another client asked us to design a dining table centerpiece for a family gathering. Big or small, each project is special.
Whether we're transforming an entire house or just a mantle, table, or entryway, our Holiday Decorating Package provides as much – or as little – seasonal decorating help as you need. From our initial walk-through to concepts to packing it all up, this package is billed by the hour. Call us at 508-888-8688 to book your appointment.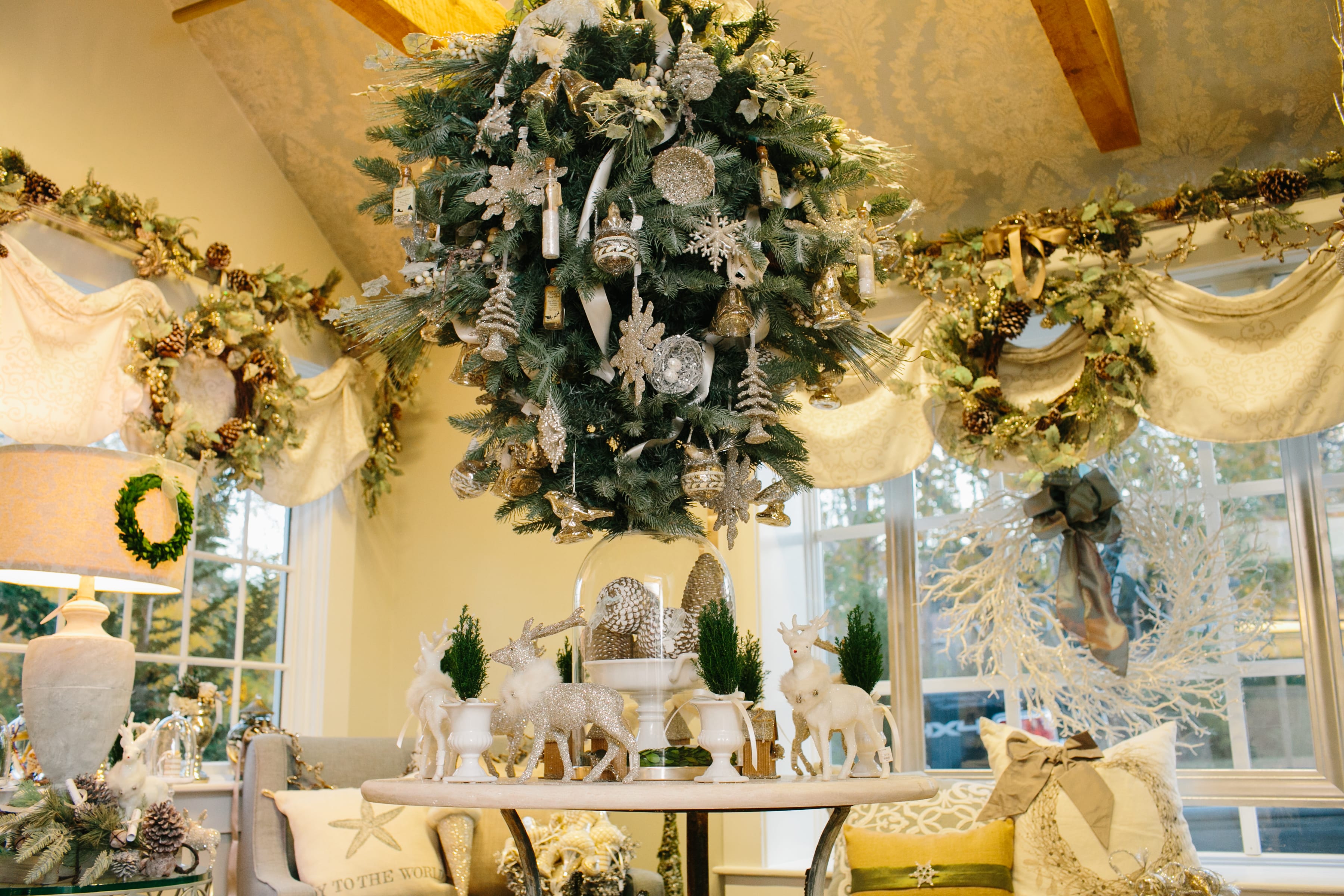 We love the upside down tree we created for our shop last year. It's unexpected and beautiful. At home, this holiday accent doubles as a conversation piece – and it's sure to liven up your get-togethers.