A la Carte Services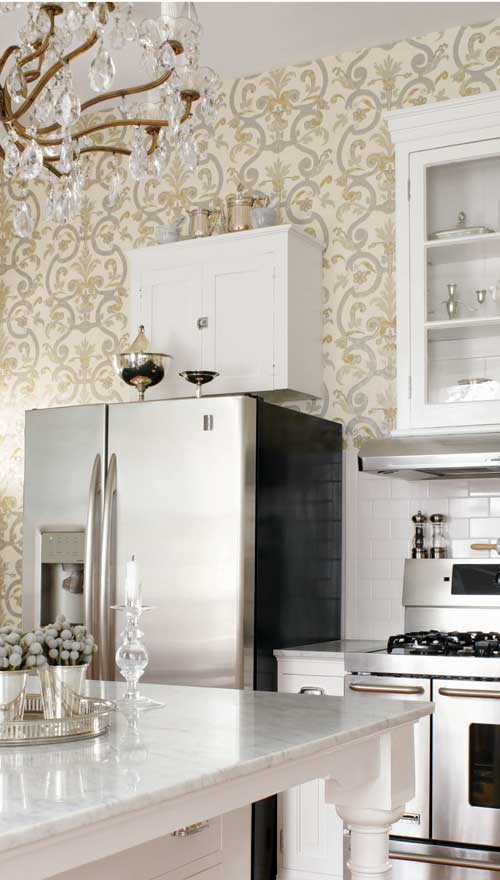 Many of our shop customers become design clients because we're genuinely invested in helping everyone who walks through our door. At Casabella Interiors, no project is too small and every design problem has a solution. Whatever your decorating challenge – whether it's listed here or not – we're happy to lend our expertise.
In-Home Redesign
Our design team has a wealth of experience creating beautiful, inspired living spaces. We'll show you new ways of using current pieces, layer in the latest styles you love, and offer plenty of inspiration to freshen up your space. If you're in the middle of a remodel like our client P. Butler of Harwich, our team is here to help. "After renovating our kitchen and family room on Cape Cod, we found ourselves having a little trouble finishing off the job. We were in need of …basically everything! We met Michele on a Saturday and within days she presented us with beautiful options that we are just thrilled with. Her attention to detail, style, and customer service were impeccable… simply a delight to work with."
Paint Color Consultation
Nothing transforms a room quicker than a new paint color. And since we have the paint choosing process down to a science, it's something we do with our clients on a daily basis. With careful consideration for your home's architecture, your taste and lifestyle, our designers will work with you to develop a customized, unified color scheme perfect for your space.
Accessorizing
Between our shop and our marketplace, we have 6,500 square feet of beautiful home accents and accessories at our fingertips. It puts us in a unique position to show up at your doorstep with our Casabella Interiors van, and completely transform your space within hours. It's the details that make a house feel like a home, and we have the know-how to make these final pieces look like they were curated over time.
Showroom Consultation
Our Casabella Interiors boutique is filled with 2,500 square feet of decorating inspiration and exquisitely curated pieces from Michele's travels in the states and abroad—some items we've coveted forever, and others are fabulous new finds. We have furniture, accessories, lighting, rugs, fabrics, drapery, etc. from the most sought-after vendors in the world. So whether you're in the boutique for an hour, or you're one of our longtime residential or commercial clients, our shop staff and interior design team will help you choose the best products for your space.
Holiday Decorating Package
During the holidays, our clients are busy planning their entertaining and social calendars for the season. They're also taking mental notes of their holiday décor boxed away in the hallway or attic. Some are excited about decking their homes, others are hoping a designers' fresh eye on their space will inspire a little holiday cheer. Wherever you fall on the spectrum, our design team can help brighten up your interiors and exteriors with our luxe and luminous collection of holiday décor.
Last year, we reimagined a client's home for her annual holiday cocktail party. During our in-home consultation, we discussed concepts and sorted through boxes of trimmings, noting outdated accents. On installation day, we mixed and mingled a curation of her pieces with our high-style holiday accessories and made an ultra-chic backdrop for her family and guests. Another client asked us to design a dining table centerpiece for a family gathering. Big or small, each project is special.
Whether we're transforming an entire house or just a mantle, table, or entryway, our Holiday Decorating Package provides as much – or as little – seasonal decorating help as you need. From our initial walk-through to concepts to packing it all up, this package is billed by the hour. Call us at 508-888-8688 to book your appointment.
Save
Save
Save