A well-cared for home is intentional. Every. Detail. Matters. Walking into a beautiful, professionally designed room is energizing. We can make tiny spaces feel spacious, and over-sized rooms feel cozy and inviting. We can bring high-style looks to even the most lacklustre places. And give a newly-built home a warm, familiar feel.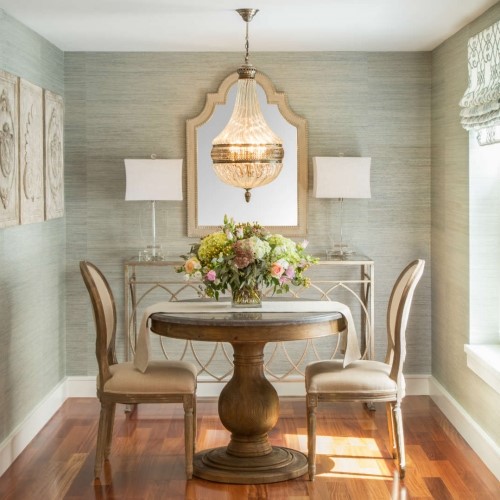 It all begins with inspiration. It's why every corner of our 2,500-foot showroom brims with a globally-curated mix of impossible to find furniture, accessories, lighting, rugs, fabrics, drapery, and art. It's also because of inspiration that our Studio came to be. From the day we first offered decorating services, we have been inspired to bring your long-loved design dreams to life. Our passion and desire grows with every project we do. (You can read more about that from our clients on our Testimonials page).
Casabella Interiors founder Michele Chagnon-Holbrook and her design team have the know-how to light up your Yarmouth home with sophisticated East Coast elegance. We're also experts at making the very most of your budget.
The Casabella Shop and Studio is located on the Cape, but we serve clients and customers throughout the East Coast, and beyond. From homeowners across the bridge (hello Boston, Duxbury and Hingham) to busy execs in our own backyard, we make collaborating remotely easy and stress-free. Since Cape Cod is an iconic destination, many people from NYC and all points north and east, plan their trip around a visit to our award-winning shop. If you know you're going to be in our area, call ahead a few weeks 508-888-8688 so we can set aside an hour or so to learn more about you and your family.
In the meanwhile, take a peek at our portfolio – chances are we've done a project or two near your hometown.
Casabella Interiors in Yarmouth
Yarmouth is located in Massachusetts' Barnstable County on Cape Cod. There are about 23,793 residents year round. From its coastlines of Nantucket Sound and Cape Cod Bay, it's been said that Yarmouth anchors Cape Cod – and reflects the spirit of the island better than any other town. Locals have lived here for generations, and families from all over the world return here year after year – mainly in the summertime. Getting to Yarmouth couldn't be easier. Yarmouth is a 17-square-mile town, and the second oldest on the Cape. The area's rich history and iconic landmarks make it a family-friendly destination and idyllic for a romantic weekend getaway. Homeowners and visitors alike, flock to Gray's Beach boardwalk, museums, restaurant and fine home furnishing shops like Casabella Interiors. Yarmouth brings the Cape Cod experience to life all year round.
The Shop
The Casabella Interiors boutique features home furnishings, accessories, art, and gifts and many more treasures that turn houses into homes. Our retail offerings follow our east coast aesthetic, and we carry high quality merchandise from the top international vendors. Our home goods are unique and you're sure to discover beautiful ideas for your home. If you're looking for something you don't see in our store, we're happy to show you our exhaustive fine quality home furnishing resources – including high-style fabric, trend-setting furniture, modern lighting, stone and carpet flooring, area rugs, accessories, fabrics, drapery, and artwork. We have a large collection of fabric samples from our domestic and global resources – which serve as the ideal sensory experience. Our fabric wall area is especially inviting. Gorgeous colors, rich tonal textures, stylish patterns abound – it's the perfect place to peruse the latest styles and feel the incredibly richness of the texture. All Casabella Interiors fabrics are exclusive designer fabrics – which are available for special order.
At Casabella Interiors, we have a commitment to quality. So whether it's our product offering, or our design service, we treat every project – big or small – with total dedication and focus. It's why year after year homeowners from Yarmouth chose Casabella Interiors as their favorite design and decorating shop in Boston and on Cape Cod.
Our retail boutique is an extension of our design philosophy. Casabella Interiors offers Yarmouth residents a unique shopping experience. With only the best of the best home furnishings, accessories, art and gifts, decorating your home with us is always an inspirational journey.
Interior Design Reflecting The Yarmouth Lifestyle
The Casabella Interiors Studio is a working space for our designers. If you visit our East Sandwich home decorating store from Yarmouth you may see our design team and our founder Michele Chagnon-Holbrook at work concepting, sketching designs, creating space plans and making selections for Yarmouth clients. The tight-knit group is known for their unique and inspirational personalities and for weaving the Casabella Interiors aesthetic—sophisticated East Coast elegance—into breathtaking well-loved living spaces all over New England.
The gallery of our work reflects the Yarmouth lifestyle—and you'll find everything from laid-back luxury to modern to transitional. And because we have extensive experience in the design, build, and remodeling process, we're the preferred choice for builders and architects in Yarmouth. We have a designated team of professional partners like electricians, plumbers, paint crews and installers, so our projects are seamless and simplified for our clientele.
Our Design Services
Casabella Interiors is a full service design destination offering:
• In-home redesign
• Showroom consultation
• Accessories and paint consultation
• New construction planning
• Interior Layout and decorating
• Open floor plan design
• Residential Concepting
• Upholstery – custom pieces or existing furniture updates
• Space Planning
• New Phase Construction
• Commercial layout, functionality, and accessibility
• Installation
Areas Served
Norwell
Hingham
Westport
Wayland
Wellesley
Weston
Scituate
Cohasset
Duxbury
Plymouth
Pembroke
Humarock
Marion
Dartmouth
Mattapoisett
Padanaram
Osterville
Chatham
Wellfleet
Harwich
Harwich Port
Truro
Falmouth
Yarmouth
Yarmouth Port
New Seabury
Dennis
Dennis Port
Orleans
Mashpee
Hyannis Port